In the competitive world of real estate, the way you present yourself has a distinct impact on your success. Whether you're meeting with buyers or listing to sell a property, it's important to be able to hold people's attention and convince them that working with you is their best option. Many Realtors have gone beyond the traditional marketing approach to establish a successful business.
Some have even changed the face of the industry and earned their clients' trust through their marketing efforts. The following article will cover some of the keys to successfully marketing yourself as an expert Realtor. You'll need to think of yourself as a brand to be successful.
As you set out to establish your brand, think about the following seven keys:
1. Focus on your Sphere of Influence
Connecting with people in your sphere of influence should be the focus of your marketing efforts. People in your sphere are more likely to be interested in what you have to say if you are a key player in the community or an active member of non-profit organizations.
To market yourself without appearing pushy or desperate, it is critical to cultivate positive relationships with everyone. Your marketing efforts should be directed toward establishing you as a thought leader and influencer.
It will help if you are comfortable with the fact that you will not always get a sale when people know you. The investment you make in establishing relationships with people within your sphere of influence will pay off in the long run because of these referrals.
2. Be Consistent with Your Marketing
One of the biggest problems that Realtors have with marketing is consistency. You need to understand that consistency is the only way people recognize and remember you.
This means that you need to be consistent with how you present yourself, your messaging, and the various social media marketing channels you use. Consistently branding yourself as an expert is the key to success in real estate.
If you want to make a name for yourself in the industry, building trust through consistent actions and communications is important. YouTube videos, blogs, and social media should all be consistent regarding presentation, tone, and quality. People will stop paying attention to you if you're always changing things up.
3. Leverage Both Free and Paid Marketing
It's important to understand that there's not just one type of marketing that works for everyone. It helps to have a multi-pronged approach that includes free and paid marketing channels.
It can be difficult to convince buyers and sellers to come in and make an appointment when you've only listed your property once or twice. If you're interested in increasing the number of people who view your marketing materials, you will want to use both paid and free channels.
Examples of Free Marketing Options
1. Use Social Media, e.g., Facebook, Instagram, YouTube, Google My Business, and Email Drip Campaign
2. Consider Joining Local Groups and Associations
3. Build Relationships with Influencers in Your Sphere of Influence
Examples of Paid Marketing Options
1. Social Media Ads
2. Google Ads
3. Real Estate Postcards
4. Joining Professional Organizations (local Chamber of Commerce as an example)
4. Set Goals and Reach Your Goals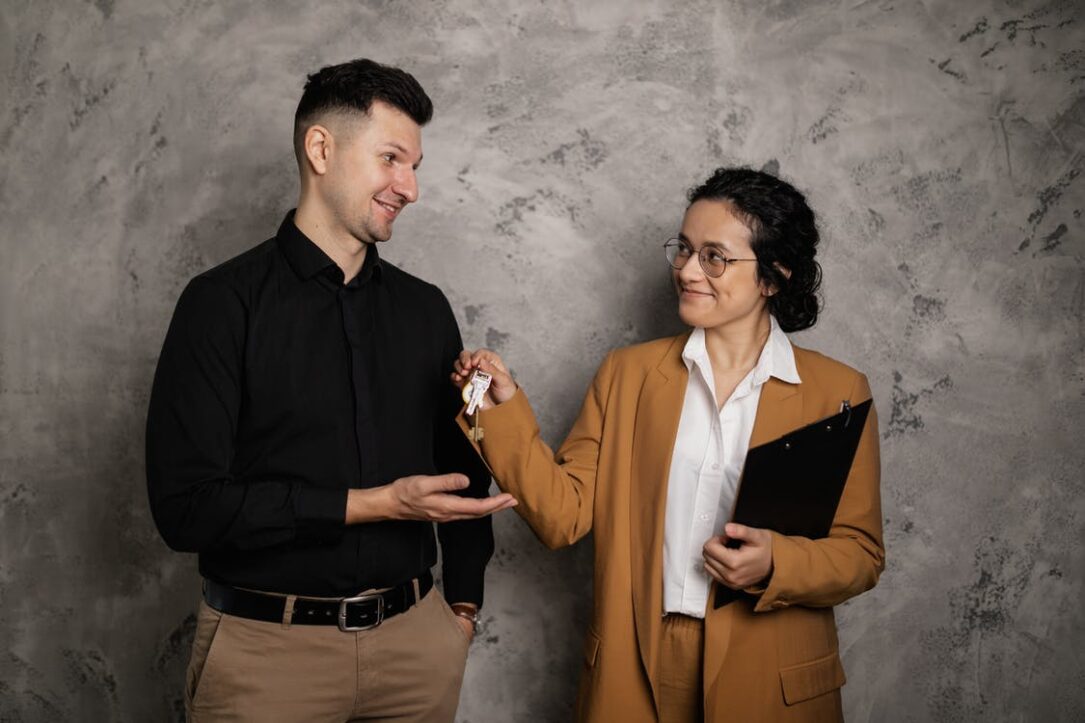 The ultimate goal of marketing is to attract people interested in your product or service and then have them become friends with you. It is critical that you set goals for every marketing channel and then track your progress.
If you're new to real estate, it's best to start small and work your way up. Setting goals, reaching those goals, and learning from the experience can be highly rewarding at the end of the day.
5. Stay Updated with Current Trends
As you become more established in your business, it's important to keep yourself updated with the latest trends and technologies. This will be especially important as the concept of virtual and augmented reality takes off. It's impossible to stay relevant without learning about the latest trends.
Even if you're not interested in implementing the latest technologies, it's still valuable to understand how they work and how they can be used for marketing purposes.
6. Do Your Research
It's easy to think that your personal experience is enough to help you market yourself. Your success depends on how well you know your audience and how well you understand their needs. If you are serious about setting yourself apart from the competition, it's time to do some research.
Find out what problems people are having, then develop a solution using everything you've learned about marketing.
Suppose there's one thing that all successful experts have in common their ability to understand their target audiences deeply.
The experts in the real estate industry offer valuable advice and serve as great mentors to new professionals just getting started. They are willing to share their success tips to benefit both parties.
7. Make Sure Your Message is Clear
The way you present yourself and your message is key to marketing success. You need to be able to clearly articulate your message to generate interest and excitement within your target audiences.
It's also important that you consider how visual factors may impact the effectiveness of your marketing efforts. The best practice is to create a personable and interesting introduction that includes a call to action.
This is an excellent opportunity to connect with potential buyers and get them excited about your product or service.
Conclusion
There are many different ways to market yourself as a real estate expert. This is why it's important to find the best strategies for you. Consistency is important, and you need to put in the time and effort to see results.
There's no magic recipe for success in real estate marketing, but there are some great tips that can help you get started. It's also a good idea to join your local Chamber of Commerce so that you can network with other experts who want to help their peers improve their success rates.