People believe that there are various precious moments in life that connect the dots of different life phases. Without these moments, life somewhat feels dull. From their first bicycle to getting a college degree and many such small moments, people cherish these experiences throughout their lifetime.
One of these connecting memories is the memory set of your first child. From their birth to many events, it creates an exciting bundle of memories. A baby shower is one of the most memorable moments for any parent. People love to receive gifts from others. But at this moment, the value of the gifts doubles up.
In this phase, the parents and the baby receive numerous gifts from relatives and close friends. Parents also give their babies various warming gifts to mark their birth. However, the selection of these gifts is not an easy task. Some might give Harry Potter baby clothes, while some give a soft toy. But, there are various other options for geeky parents shown in the following section.
10 Most Attractive Baby Shower Gifts Parents Should Consider
There are thousands of ideas for gifting a baby shower gift. However, some might not be as appealing as the other ones. Among the most used ideas, the following points highlight the ten most effective elegant newborn shower gift ideas for geeky parents.
1. Harry Potter Products
Harry Potter products are one of the most demanded items for gifting, especially to newborn babies. The collection varies from shirts to wooden toys. There are personalized Harry Potter clothes with the baby's name written on them. Although it might not create a huge impact on the child at that moment, the personalized gift will create a long-lasting impact when they grow up.
2. Neon Or Glow In The Dark Gifts
The shining clothes or things attract babies a lot. A person can give small toys of neon or bright colors. They can also think of items that glow when the lights are turned off. There are hanging lights or circular-shaped structures in this style, widely available in the market.
3. Diaper Bags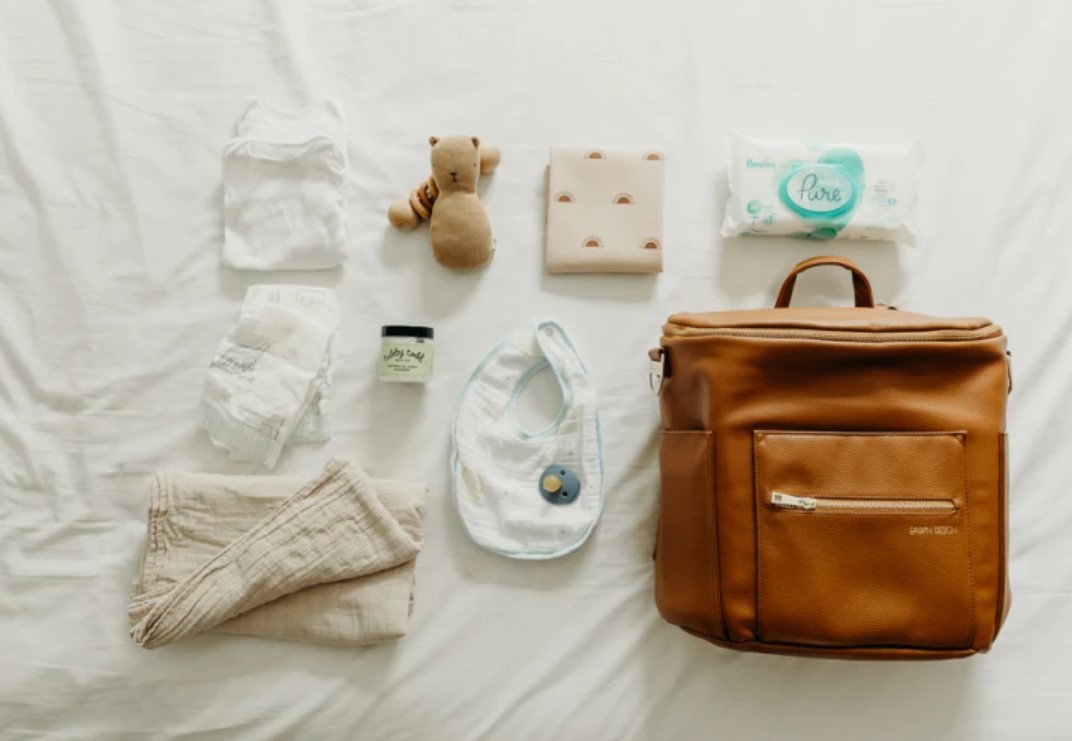 The most basic and essential items for an infant include a milk bottle, diapers, tissues, etc. The most useful gift a person can give is a stylish diaper bag. These diaper bags will look like shopping bags or the usual purse-type bags. Apart from keeping the baby essentials in the bag, it will allow them to keep many other things like clips, bands, mat, etc.
4. Cloth Set
A five or six theme-based cloth set is an ideal solution for removing all the confusion about baby shower gifts. This cloth set usually includes – a reversible blanket, a comfortable sleeper, short-sleeve body stocking, kimono pants, and a cotton hat. The gift can be made more special using personalized themes or incorporating unique color shades.
5. Playtime Bundle
A play bundle is an excellent option for relieving parents from regular caring. Keeping the baby in this bundle for rest can rejuvenate the infant as well as relieve the parent's stress level. Inside this bundle, keep some toys to engage the child in some or the other activity.
6. Blanket Set
Blankets are necessities for a newborn baby. Lightweight blankets protect the newborn from adverse environmental conditions. This set can contain various shades giving the infant different moods. It can vanish the everyday gloom of wearing the same blanket.
7. Woolen Shoes Cum Socks
Another magnificent and useful baby shower gift is woolen socks. These socks can also act as shoes for short distances. These are pocket-friendly options as various socks can be accumulated into one gift set. They will give comfort, flexibility, and balance to walk or stand.
8. Milk Bottles
Baby shower gifts are meant to give the newborn all the essential items as a sign of love and affection. Therefore, milk bottles can also be a decent gift idea. However, it is a common idea that will not create a lasting impression on the parents. But, if a person is looking for cost-effective gifts, this should be their go-to option.
9. Baby Carrier
Parents find a baby carrier a peace finder as they can get rid of all the irritation babies give. There are many upgrades in these baby carriers, like a five-motion setting. These features include smartphone connection, comfort level adjustment, movement of the seat, etc. If you're ready to spend a bit more than usual and go for luxury stroller, feel free to take a look at this website.
10. Nursery Rhyme Hanging
There are many wall ideas for baby shower gifts. A hanging note consisting of nursery rhymes, patterns, cartoons, etc., can also be gifted. When the baby grows up, it will help them learn elementary things in a better way.
What Is An Ideal Baby Shower Gift
An ideal gift for gifting babies is one that provides utility to the parents or the child. It should not only be attractive through visual means, but also through its uses. Apart from these characteristics, the gifts should be memorable. It should create a feeling in the parents' minds that XYZ person gifted this thing.
Moreover, the people gifting various items should keep in mind their budget. Going for luxurious things without much value will not justify the price tag. Also, it is recommended to avoid giving common gifts like soft toys, etc.
Conclusion
The above gift ideas are one of the most lovable options for first-time parents and their babies. These can put a decent impression on the parents. People can also add various colors to their items to make them unique. Apart from the above ideas, people can also create gifts using creativity. A painting depicting family love or signifying a baby shower can be a good option.
Before buying an item for a baby shower, a person should consider the price tag, gender of the newborn, time of birth (climate), and many other things to arrive at the best gift idea.